Books written by Anita Krishan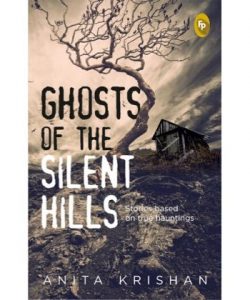 National Bestseller!
From the ghostly encounters in the Himalayan wilderness in the nineteen-fifties to the bloodcurdling stories from recent times … this collection of unbelievable, chilling and mysterious episodes, based on real-life paranormal incidents, takes you to the realm of the unexplained.
Have an insight into –– an unearthly hour encounter with a creepy non-mortal in a lonely forest … Spooky midnight voices of the bygone at a lonely building of the British era … A dead man's uncanny attachment …Young college girls trapped in a spooky dormitory … An isolated haunted lodge … and more tales, all guaranteed to send shivers down your spine.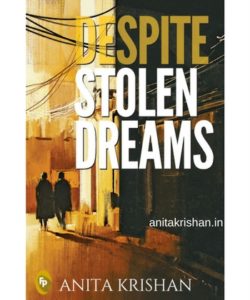 Despite Stolen Dreams is the latest book by Anita Krishan and it was published on 20 July 2017. Read and liked by many readers, the book offers an insight into the menace of terrorism which has gripped the valley of Kashmir. The narrative travels from the tense terrain of Kashmir to the dust of Delhi and it offers so much to the readers in the course – it will lay bare for you, all the nuances of human emotions, from the darkest of thoughts to tears, laughter, fear and courage, all indispensable parts of our lives, all inescapable facts of our existence . . .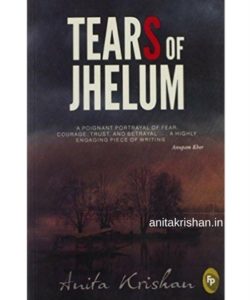 Tears of Jhelum was published in 2014 and it was a huge talking point at that time. Readers from across the country have liked the story created by Anita Krishan because she goes beyond the lead or beyond the usual tales of terrorism. Tear of Jhelum is the story of a witness – Wali Mohammad Khan, who watches things happening around him and tries his best to keep his family secure within the boundaries that the house-walls provide. Is that enough? Tears of Jhelum lays bare before us, the story of one of those victims of terrorism, whose heartbreaking stories are otherwise lost forever behind the smokescreen of apathy and indifference.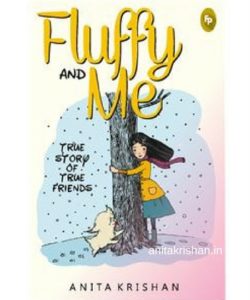 This is something different by Anita! Fluffy and Me: true story of a true friendship is a novel which realistically depicts the story of a friendship between a dog and a girl. You will certainly love this work by her. A heart-warming tale of the selfless love and boundless devotion that only canines are capable of showering, Anita Krishan's Fluffy and Me will take you on an emotional journey full of laughter and tears, fun and fear. Moving, sensitive, hilarious, and deeply touching . . . an unpretentious story of love…